With an eCommerce website, you can collect payments for products, services, subscriptions or event registrations. You can also send electronic invoices, set up recurring payments, and integrate it with your accounting software such as Intuit Quickbooks via Authorize.net for example. The possibilities are virtually endless.
An eCommerce website will make it easy for you to accept payments from customers online
Collect payments for event registrations, membership fees, product sales, and more
Update and manage your site with an eCommerce content management system
Integrate the eCommerce website with your accounting software
Sell products online with an easy to use eCommerce site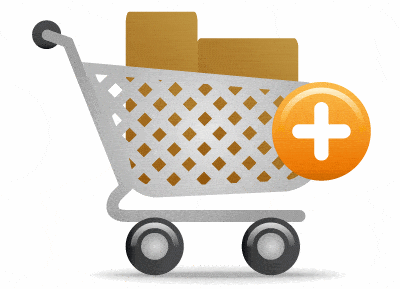 A great eCommerce website is all about the visual appeal that drives customer interest, the easy to use navigation that keeps prospective customers navigating deeper into your site's offerings, and the effectiveness of web technology that helps you keep track and yield more sales. At Vivid Software Solutions, we deliver you all that and more. Our website design San Diego and development services give you the very best. From design to functionality, from navigation to formatting, and from content to graphics on every page.
Vivid Software Solutions has all the expertise and experience necessary to design a crisp, clean and search engine friendly eCommerce website for you and give you a great kick start in the limitless world of online commerce.
Whether you're thinking of starting a small online shop or want to have a fully-featured eCommerce website to organize everything from payments to fulfillment and more, Vivid Software Solutions has the powerful yet affordable solutions you need.
Custom-tailored eCommerce Solutions
Let our collective experience be your competitive advantage. Our team of eCommerce specialists will help you find the right eCommerce package for your online business. Whether you're looking to build online sales or simply begin selling online, there are many exciting opportunities in the digital space and numerous platforms to choose from. You need eCommerce options that fit your business profile and meet your budget expectations. Graphically Speaking delivers a variety of eCommerce solutions that can be custom-fitted to meet all your online business needs. We analyze your eCommerce requirements and recommend the best bundle of services, enabling you to attain your eCommerce goals and achieve online business success.
Optimized for sales!
Our eCommerce websites are designed strategically to convert
We design and implement a wide range of eCommerce packages, eCommerce software and shopping cart systems to provide you with the maximum value and return on your investment. Our eCommerce experts and the driven-by-design creative team will develop a complete, comprehensive, and engaging eCommerce website, providing you with the strategy and support needed to compete in the online marketplace.
eCommerce features included:
Open-Source
Custom Application Interface Programming
Product Database Integration
Scalability with Full Feature Capacity
Custom Shipping Solutions
Search Engine Optimization (advanced packages sold separately)
Tailored to your needs
---
Online resources:
Request a Project Quote