Website Maintenance Contracts and Plans
Hiring a freelance website developer can be a great solution for short-term website changes. However, if you have a need for ongoing website maintenance services work it is advisable and much more cost-effective to obtain a website maintenance contract or plan. This is typically a fixed cost model for your website needs and can involve programming, design and even SEO as a part of the website maintenance plan. Vivid Software Solutions is your one stop website development company serving San Diego County!
We offer the following web maintenance services plans:
Website maintenance at an hourly rate, call us for rates.
10 hour pre-paid "pay-as-you-go" website maintenance support blocks (lower hourly rates). Most Popular Plan.
Project-based website maintenance limited to the scope and desired functionality. Ask for quotation.
Monthly website maintenance plans
Annual website maintenance plans
We have found that the role of a website for a small business can be very important and we receive more and more yearly contracts to update and maintain business websites. The last thing you want is spending countless hours on your website while we could do it for you in a short amount of time. We feel that you should focus on your business while we do the website legwork.
" We offer website maintenance contracts to help you keep up with today's rapidly changing web technologies and assure your website is functioning properly "
Your website is a vital piece of your marketing efforts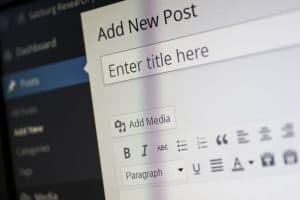 Proper website maintenance is vital to your site's success. Once your website is designed and developed you need to ensure all aspects of it including security updates, information, products and services are kept up to date to provide the best experience to your site visitors. A well-maintained website will ensure visitors to the site stay engaged and take action towards your products or services.
You know what your customers need but when it comes to the technical aspects of your website, this should be left to the experts at Vivid Software Solutions. Just as you are an expert in your industry, Vivid Software Solutions' expertise in website maintenance and trends towards new and better technologies will help reduce the amount to time you spend worrying about your website.
Benefits of Vivid Software Solutions Website Maintenance:
Have a web expert at your fingertips whenever you need one – no need to train your staff.
Fast Turnaround. Most requests completed within 24 hours.
Websites that are continuously freshened with new data and technologies often generate higher revenue.
Complete backup of your website
Adding new dynamic features to the website
Timely edits–your web site maintains its quality look and feel
Economical and convenient leaving you to take care of your daily ventures
Let Us Maintain Your Website So You Can Manage Your Business
Whether you choose an On-Demand maintenance plan, monthly contract or annual contract our experienced and professional web design, web development, graphics designs, and technical support team will make any of the changes to your website efficiently and on time.
We will analyze your business needs and provide a tailor-made website maintenance solution unique to your specific requirements.
On-Demand Website Maintenance Services and Support
We specialize in Open Source website maintenance services, in particular, LAMP-based website applications and languages. PHP programmer website development, WordPress website maintenance, content management systems (CMS) maintenance, database optimization, and maintenance.  System admin for Linux operating systems (Linux systems are our playground), system admin services. Give us a try, let us be your webmaster. You won't be disappointed! Call (619) 578-9456 or send us an email.
Request a Project Quote