Organic Optimization Beats Social 10x In Amount Of Traffic
November 21, 2014
It's a fact that search engines like Google look for social signals and social engagement. But when it comes to actual traffic that is generated organic search beats social traffic ten fold. A Recent study done BrightEdge claims that organic search drives 51% of traffic while social only 5%.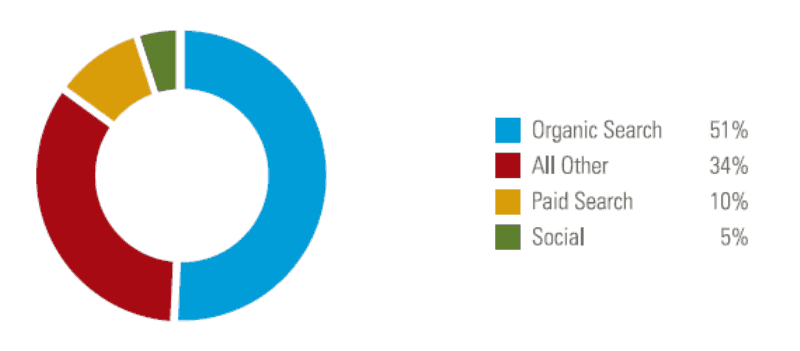 While Social can be a great awareness tool, leading customers to later search for the business they have been exposed to on Instagram, Facebook, etc. Organic traffic creates more traction. BrightEdge went further and found that 73% of all traffic to business services sites is organic traffic (a 20% jump in comparison to all site types).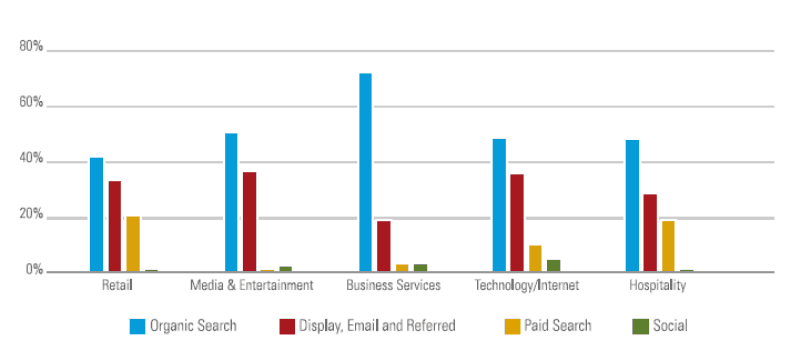 Unfortunately, we found that there are also a few key elements lacking in the report such as how did the numbers compare to previous years. Secondly, I would have loved to see a breakdown between branded and non-branded search in organic traffic.
Nevertheless, the stats appear to be fairly accurate looking at Vivid Software Solutions SEO client reports. Social is indeed typically the smallest chunk. Also, searchengineland recently came out with a similar report where the did an experiment and they concluded that 60% was "direct" organic traffic read here.
How to increase your organic ranking naturally
For best online marketing results you should have all wheels spinning at the same time. Meaning while you perform organic SEO optimization, you should have an Adwords campaign running parallel and even engage in display ads. The search engine optimization tricks that used to work fairly easy back in the days no longer yield the desired results. The search engine landscape has dramatically changed. To get a site ranked organically there are 100+ factors taken into consideration before you are web page is assigned a ranking. And remember that rankings fluctuate very easily. We have seen jumps of 40 to sometimes 100 up or down for a certain keyword for our clients. With that being said here are the top 5 criteria:
1. context based approach
2. Technical and website architecture approach (very important)
3. Find backlinks from highly relevant (and authoritative) websites
4. Social signals and social engagement
5. User signals e.g. click through rates, lower bounce rates and higher time on site
See image below for the top 2014 SEO ranking factors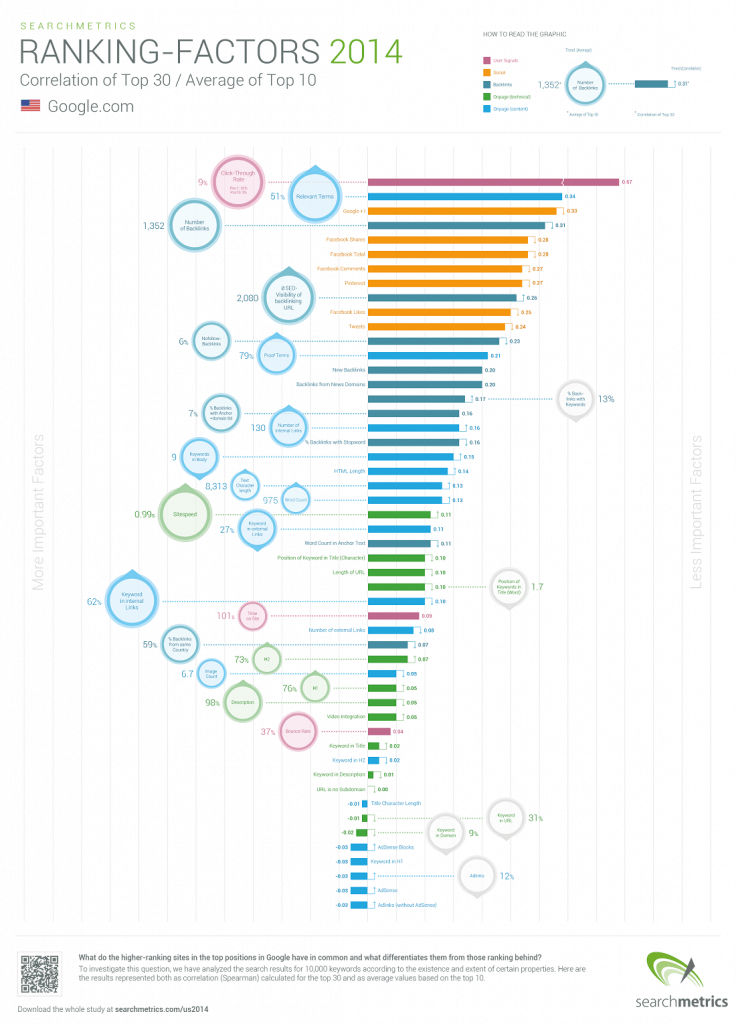 By: Vivid Software Solutions A Website Design Firm in San Diego
Request a Project Quote