Professional Website Redesign
Do you worry that your business' website is in need of an immediate web redesign? Many online business owners wonder if their lower than expected sales or conversions are due to the fact that their existing website is not meeting customer expectations, or just looks and feels outdated. The challenge is that most people also spend a lot of time, effort and funds into the creation of a really nice website and the idea of going through it again is a bit overwhelming.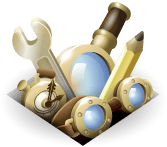 Well, don't worry you have come to the right place! With our sharp eye for design, we understand that your website should represent your business in a positive, professional light. It should engage site visitors, establish trust, and meet their needs quickly and easily. Our outstanding graphic and web design professionals focus on the web and online marketing best practices. We'll modernize your brand personality into a professional, modern, easy to navigate, conversion-focused website design that is structured to build brand loyalty and illicit action (a phone call, a contact form submission, or a purchase).
Did you know? Most professional websites get completely redesigned every 3 – 5 years.
This is when Vivid Software Solutions can step in to assist you in executing your vision and taking your ideas all the way through to completion. We'll work with you to incorporate your needs and expectations and to also include those "dream concepts" that were missing from the original version of your website. It all begins with our remarkably innovative team which ensures that your vision will be fully realized in the finished product.

Top reasons to pursue a website redesign project:
Your website is a few years old and the design is starting to look outdated or cluttered
Your site is hard to navigate
Your business focus has shifted and the website no longer effectively communicates your offerings
You're looking to add some functionality to the website, which requires some new design elements
You're finding that site visitors aren't engaging with your brand or staying on your site very long
You no longer have a relationship with the guy (or gal) who made your website years ago, and you can't even update it anymore
Your website isn't delivering qualified leads and generating revenue.
Your website is not SEO optimized & is not responsive
Our website redesign services:
Complete website redesign services, along with website maintenance and updates for your website throughout the year
Optional website redesign at the time of annual renewal
Conversion and usability analysis of existing website and redesigned website
The bottom line is, you need a website design that not only looks good but sells. Let the innovative and strategic website redesign services of Vivid Software Solutions make the most out of your web marketing dollars!
Request a Project Quote