Attract More Qualified Customers & Grow Your Business with a Professional Consulting Website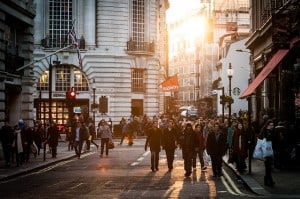 Ads in the YellowPages are nowhere near as effective as they used to be. Today, the vast majority of people looking for a business consulting firm start their search online. That's why it's more important than ever before to invest in your professional consulting website that makes a positive first impression on potential clients and effectively converts traffic into leads.
Online competition is fierce in the consulting industry, but Vivid Software Solutions online SEO and  marketing services will help you rise above the competition and generate more leads on the web. We offer a broad spectrum of online marketing services for a range of industries including search engine optimization (SEO), web design & development, and social media marketing. The tools, strategies, and technologies we provide will enable you to stay in touch with prospects, increase referrals, and bring a steady flow of clients through your doors.
Marketing for management consultants
Consulting is a unique business. One of the difficult areas to manage is the fact that you have to keep marketing yourself on the background while working on consulting jobs. This aspect of the game takes some getting used to as you are in a constant balancing act of delighting clients and generating new business at the same time. Vivid Software Solutions can alleviate the marketing burden through effective search engine optimization (SEO), search engine marketing (SEM) and Pay Per Click programs (PPC). Next to these methodologies, we employ an effective content strategy for consulting firms seeking higher visibility on the search engines.
Request a Project Quote