WordPress development & design done right
If you are looking for a website that ranks well with Google, is easy to make changes to and looks great you should consider a WordPress content management system (CMS). After we design and develop your website you will be in charge and able to make frequent changes yourself. Having an updated website attracts search engines like Google, Yahoo, and Bing.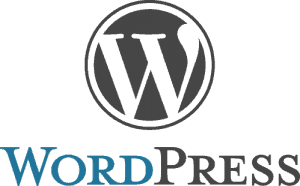 Here's what you can expect when you work with us as your San Diego web development team:
We design, develop and do even SEO groundwork for you (advanced SEO packages available separately).
All our website graphics designs are uniquely tailored to your business, we have a "no template policy".
Clear communication and frequent updates on the progress of your site.
Deliverable deadlines and project management organization. The "horrible web guy" experience won't happen with us!
Your website is made by us right here in the USA.
Some of the most useful WordPress plugins pre-installed for you.
Integrated blog.
Your WordPress website will be fully responsive using the cutting edge Twitter Bootstrap mobile first framework.
What do these WordPress websites cost?
The custom WordPress web development is sold by other San Diego web design companies for several thousand dollars. Since we have an in-house design team, we can bring the same quality for under $3000 (usually about $2500 as a starting point, which would then increase for add-ons such as e-commerce, extra template pages, stock image purchases, additional functionality, content architecture planning, custom development).
About our WordPress developers
Vivid Software Solutions provides top-notch custom WordPress web services. With over 10 years of web development experience and a highly-skilled team of WordPress programmers, we know how to transform your generic WordPress site or blog into a fully-customized CMS-driven website.
Our WordPress developers have built over 50 WordPress CMS-driven solutions ranging from simple blogs to complex database-driven web applications that utilize custom developed themes and plugins.
Our WordPress Development Services Include:
WordPress setup and customization on your hosting/server
WordPress integration (blog setup) with an existing website
Custom WordPress theme development
Programming of Photoshop ready designs into responsive WordPress themes
WordPress plugins installation
Enhanced WordPress security, updates, backup, and troubleshooting
---
Related links:
Request a Project Quote